ByteScout Barcode Reader SDK Essentials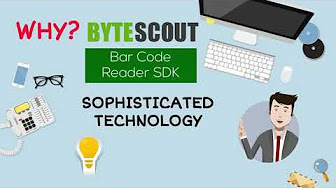 Learn more about decoding barcodes from images, PDF and TIFF documents. See how form elements can be detected on scanned forms.
Barcode Reader SDK key benefits: Reads barcodes from JPG, PNG, TIFF images and PDF (no other software required); Arrives with comprehensive documentation (80+ source code samples included); Arrives with a sample GUI application to test the SDK against your images and PDF documents.
---
Table of contents